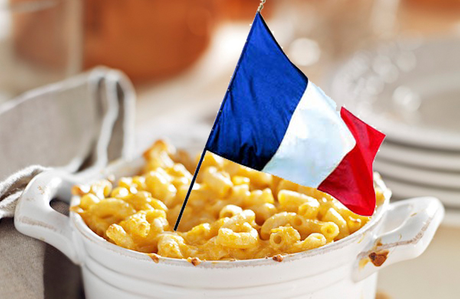 Lots of good press for Le Pichet and Café Presse recently…
In the March 2014 Seattle Magazine, Le Pichet was named "Best of the trend: Nose to Tail Dining".  Cafe Presse was also sighted for honorable mention in the same category.
Also in Seattle Magazine March 2014, Le Pichet was named "Best French Restaurant" in a Reader's Poll.
An article on Zagat.com recommended Cafe Presse as one of their favorite places in Seattle for a big hunk of meat (our roasted to order whole chicken for two).
And finally, Le Pichet and Cafe Presse Executive Chef Jim Drohman was featured in an article in Groupons' Seattle Guide, giving advice on how to add a French note to your home cooking (believe me, the mac and cheese with a French flag planted in it was not my idea).