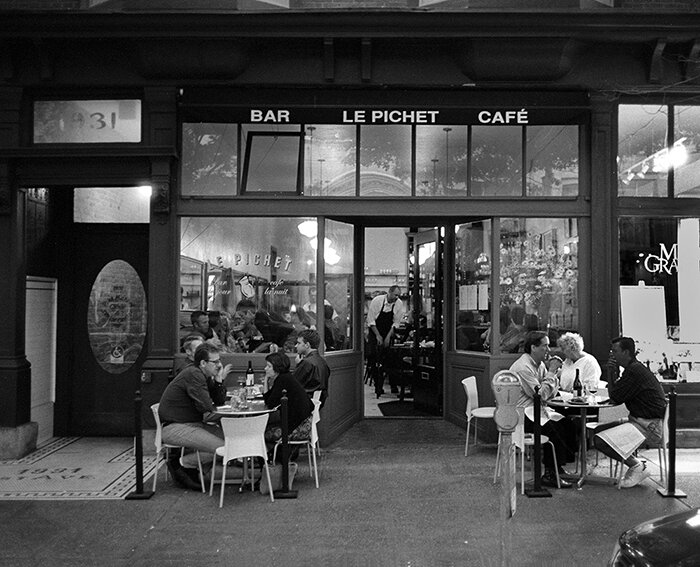 On August 31, 2022, I spent time at Le Pichet as an employee for the very last time. It was a sad moment, as I said goodbye to colleagues, with whom I have worked side by side for many years, and also to friends we have welcomed as guests since 2000. But it was also a happy moment, when Joanne and Sheila and I could reflect with satisfaction on the good years we shared there. To everyone, both staff and guests, job well done! Together, we created something special! We have loved being a part of Le Pichet for all these years!
If you have not yet met new owners Michael Chick and Marcel Boulanger, I hope you will stop by to offer your support as they set out to chart their own history at Le Pichet. They both know the restaurant inside and out and they have the tools, the team and the desire to carry on its legacy. Best of luck to you, boys, I know you will be great!
As I look forward to a new life in France, I can only say THANKS to everyone for your support, your encouragement and your love of good cooking, good wine and the joy of the table.